On the main Menu, click Home Settings.
A panel appears that lets you update your "home page" to whatever is currently shown in the browser.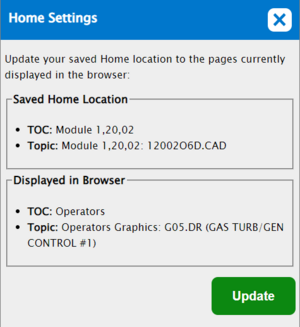 Update: The Displayed in Browser documents will become your new "home page".
You can click the

button on the toolbar at any time to display the home page in the browser.
See Also